タッキーズ・マスタリングルームは、原音を在るがままに再生し、在るがままを録音するために電源電圧から機材・ケーブルまで拘りに拘り抜き完成致しました。
その上で、お客様が求めるサウンドを感性と経験で具現化し、最終的な作品としてマスタリングできるように英知を結集いたしました。

これから先できる限り、1曲でも多くの楽曲ををマスタリングさせていただくべく日々精進し、未来に繋がる作品創りを目指し進んでいく所存です。
何卒、ご指名・ご指導・ご鞭撻の程、宜しくお願い申し上げます。

Tucky's Mastering Room was put together with uncompromising insistence on having the source voltage, equipment, and cables to faithfully reproduce and record original sounds exactly as they are played.
Utilizing our experience, intuition, and feel for music, we then gave the room tangible form, pooling all of our knowledge to ultimately create this production space with capability for mastering.

Every day, Tucky's Mastering is diligently devoted to mastering each and every song, with the motivation to create music of the future.
Please consult with us, share with us your vision, and make us your partner for creating exceptional music.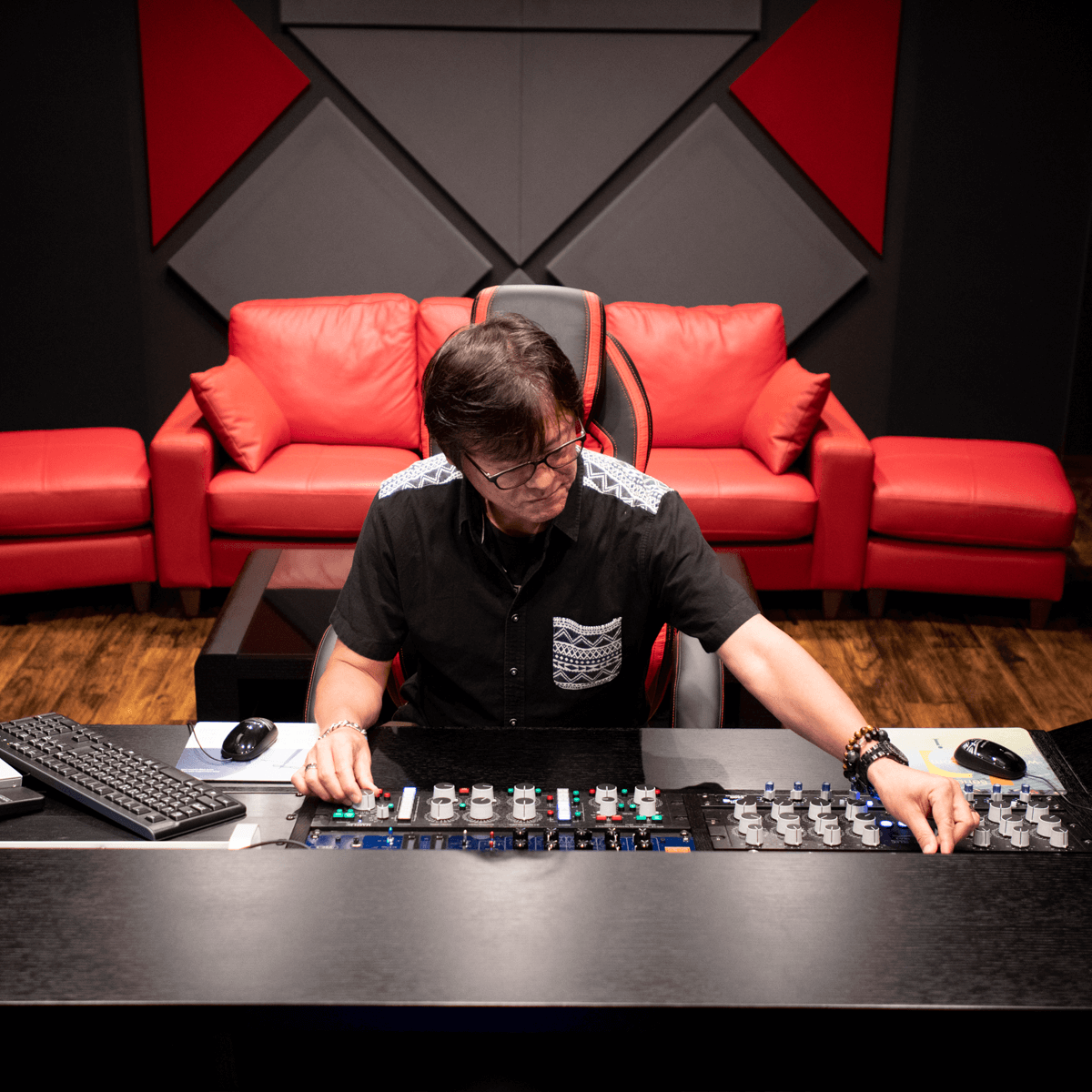 会社名
Company name

タッキーズ・マスタリング株式会社
Tucky's Mastering Inc.

代表取締役
CEO

瀧口 "Tucky" 博達
Hiromichi "Tucky" Takiguchi

設立
Date of establishment

2019年4月1日
April 01, 2019

TEL
TEL

03-6418-0882
81-3-6418-0882

所在地
ADDRESS

〒107-0062
東京都港区南青山7-3-6 南青山HYビル2F
7-3-6 Minami Aoyama HY bldg., 2F
Minami Aoyama Minato-ku Tokyo 107-0062 Japan

事業内容
Main business activities

・音楽マスタリング業務及びそれに付帯する業務
・音楽配信業務
・パッケージメディアの企画・制作・販売
・グッズの企画・制作・販売
・技術者の育成・派遣

・Music mastering and related work
・Music distribution
・Planning, production, and sales of packaged media
・Planning, production, and sales of merchandise
・Training engineers, and contracted services performed by engineers